Worldwide Breaking Legal News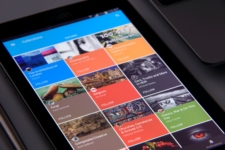 Serbia: Incentives for labor imports
The Serbian government seems to have recognized a historic moment in which Serbia needs manpower, and many professionals from unstable regions need refuge in a peaceful and stable country like ours. In that direction, the Government of Serbia passed the Decree which envisages incentive measures for the employment of highly professional (and well-paid) foreigners in Serbia.
China: Do people work against their will in a Volkswagen factory?
Volkswagen is under attack on suspicion that the factory it owns in China is involved in human rights violations primarily in terms of forced labor. Although there is no tangible evidence, and the Chinese authorities claim that these are work camps where everyone comes voluntarily, Volkswagen suffers consequences at home as well, since the German government refused to insure the risk of the company's business in China.
USA: Discriminatory Algorithm for Advertising
Meta Platforms inc. the owner of the social network Facebook has agreed to pay a fine of $ 115,054 in a case against the United States for discriminatory behavior. The lawsuit alleges that the company targeted people in Facebook ads based on their race, religion, and gender.
UK: Extradition of Assange
Julain Assange, the founder of WikiLeaks, will be extradited to the United States based on a decision by the UK Home Secretary, Priti Patel. Assange is facing charges in the United States on 18 counts, including charges of espionage-related to the publication of confidential military and diplomatic information. Whether the allegations are well-founded or a strong message to free journalism remains to be seen.
USA: Employees are suing Tesla
Two former employees have filed a lawsuit against Tesla, a company owned by Elon Musk. The workers claim that the company made a "mass dismissal" of over 500 employees without prior notice prescribed by federal law.