Quickest Way To Serbian Citizenship No One Dares To Talk About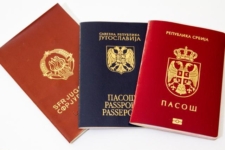 Generally, the Serbian Citizenship Rules prescribe fulfilment of different conditions for admission of foreign nationals to the Serbian citizenship.
Typically, successful admission to Serbian citizenship depends on existence or presence of a number of factual and legal reasons and grounds, which are always considered and assessed on a case-by-case basis.
Ordinary naturalization is, hence, usually somewhat lengthy process, coupled with various background checks and invisible interactions between the concerned state authorities of the Republic of Serbia.
On average, you may expect that it takes anywhere from 18 months to 24 months to complete the ordinary naturalization process so that you can become a Serbian citizen.
And, the ordinary naturalization process has several general steps: beginning with filing a formal request for your admission (backed by appropriate documentation) and ending with taking your certificate of Serbian citizenship.
But, as the old saying goes, there is an exception to every rule. And, this may well apply to your case.
How To Get Serbian Citizenship In One Step (Serbia May Actually Be Interested In Giving You The Serbian Passport)
Namely, as it exists, an exception rule allows the Serbian government, in case of the state's special interest is present, to admit you and your family to the special citizenship program. In this manner, your admittance to citizenship is much quicker and with less effort then it is the case with ordinary naturalization.
Yet, the conferral of citizenship in Serbia is fully discretionary and the investment amounts are not specified, so in a sense the country does not have an official Citizenship by Investment (CBI) scheme.
But, if it is in the state's interest, you can fast-track your citizenship application and receive a positive citizenship decision in couple of weeks time.
In such context, under this exception to the rule, the following conditions are waived for discretionary naturalization:
Uninterrupted legal residence;
Permanent Residence Permit;
Sufficient means of subsistence;
Renunciation of current citizenship(s).
This type of discretionary naturalization has typically been reserved for those perceived to carry extraordinary benefits for Serbia. These benefits are usually those that are well above the average in some of the prominent areas of life or profession – sports, science, arts, business and so forth.
Furthermore, the granting of citizenship on this basis usually serves the special interest of Serbia to a special degree. This means that a person is rarely naturalized "honorary", but only because of her/his services provided and expected by her/him in the special interest of Serbia. Therefore, mere awarding of decorations is not enough to justify a special interest of Serbia.
Yet, the fulfilment of only one condition is required – and that is that there is an interest of the Republic of Serbia for the admission of a certain person to its citizenship.
In this case, the Government of the Republic of Serbia finally decides on admission to Serbian citizenship, based on the recommendations of the National Security Services and the Ministry of the Interior of the Republic of Serbia.
Amusingly, Adriana Lima, Steven Seagal, Ralph Fiennes and some other famous individuals have acquired the Serbian citizenship in this manner.
For more info on this or any other legal, tax or business topic, please feel free to write to us at [email protected] at any time OR contact us via telephone number +381113281914 during working days from 08:30 to 16:30