Waste Management News in Serbia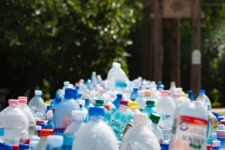 A public debate on the Draft Law on Amendments to the Law on Waste Management is in progress
Initial considerations
On 13 October 2021, the Ministry of Environmental Protection of the Republic of Serbia published on its official website posted an invitation to participate in the Public Debate on the Draft Law on Amendments to the Law on Waste Management (the "Draft").
The public hearing will be held in the period from 14October to 5 November 2021.
The Law on Waste Management ("Official Gazette of RS", No. 36/2009, 88/2010, 14/2016 and 95/2018, the "Law") regulates:
types and classification of waste;
waste management planning;
waste management entities;
responsibilities and obligations in waste management;
organizing waste management; management of special waste streams;
conditions and procedure for issuing permits;
transboundary movement of waste;
waste reporting and databases;
waste management financing;
supervision, as well as other issues of importance for waste management.
Proposed changes
At the very beginning, the provisions of the Law are harmonized with the Decree on waste disposal in landfills ("Official Gazette of RS", No. 92/2010).
In addition to specifying certain terms, a change is made in the part that regulates waste management in terms of the documentation that is submitted, so a distinction is made between planning documents and other documents issued by waste management operators.
The work plan is being specified, which is submitted together with other documentation when submitting the application for a permit.
There is an obligation for the waste producer to keep the waste test report permanently, and not as it is now prescribed for at least five years. It is also proposed to delete the point which prescribes the duty of the waste producer to obtain an appropriate certificate of exemption from the obligation to obtain a permit.
Also, by adding two new paragraphs, it is prescribed that the waste producer is not obliged to obtain a permit for temporary storage of its own waste, which was generated in the process of performing its main activity at the location where the waste was generated.
A waste producer who produces waste at several locations and temporarily stores it in its central storage is obliged to obtain a waste storage permit for the same.
The provisions of the Law relating to intermediaries, i.e. waste traders have been amended in the part related to entry in the register of waste traders, in such a way that it is prescribed that his accounts in commercial banking were blocked in the period of one year before submitting the request. stricter conditions), and the obligation to be registered in the Business Registers Agency for performing the activity of mediation or trade in waste has been deleted, bearing in mind that in the code list of activities in the Business Registers Agency there is no activity of mediation or waste trade.
Conclusion
These are just some of the proposed changes that further align with European Union regulations.
The proposed solutions will not have a negative effect on economic entities, but on the contrary, they are moving towards more efficient implementation of regulations.