Proposed amendments to the Company Law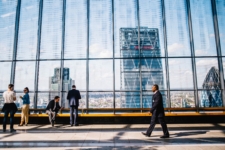 The Ministry of Economy of the Republic of Serbia has published on its official website the Draft Law on Amendments to the Company Law of the Republic of Serbia ("Draft").
The public debate on the Draft will be held in the period from 11 June to 30 June 2021.
The Company Law ("Official Gazette of RS", No. 36/2011, 99/2011, 83/2014 – other law, 5/2015, 44/2018, 95/2018 and 91/2019, "Law") regulates the legal position of companies and other forms of organization in accordance with this law, and especially their establishment, management, status changes, changes in legal form, termination and other issues relevant to their position, as well as the legal position of entrepreneurs.
In order to improve the protection of the rights of minority members of the company, all in accordance with the measures from the Action Plan of the Program for Improving the Position of the Republic of Serbia on the World Bank's Doing Business List for 2020-2023 Amendments to the Law have been proposed, including some of the following:
the provisions related to mediation in resolving disputes between members of the company and the company are amended;
the provisions related to the conclusion of transactions in which there is a personal interest have been specified;
an obligation is introduced for the company to make available to the shareholder data on the amount and structure of remuneration and incentives of the director, i.e. the executive director and the member of the supervisory board, if the management of the company is bicameral;
the provisions determined by the body responsible for making the decision on the issuance of shares up to the amount of the authorized capital are amended;
Furthermore, the possibility for members of a limited liability company to exclude the right of pre-emption of shares is excluded, so that right can be excluded only by law;
it is prescribed that in a limited liability company, the assembly approves the accession of a new member unanimously.
The latest changes, in addition to improving the protection of minority members of society, seek to achieve greater transparency and legal certainty, which will improve business conditions, and thus create a more favorable investment climate.