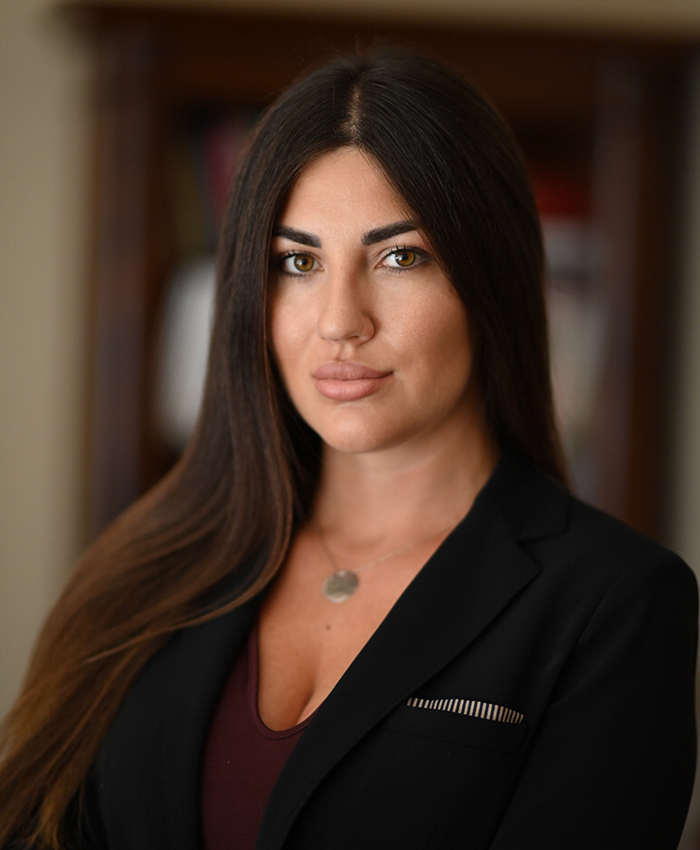 Mina Radojević is an Associate at Stojković Attorneys.
Mina graduated from the Faculty of Law, University of Belgrade in September 2017. During all 4 years of study, she was praised by the faculty for her outstanding grades, and she regularly participated in the work of study groups as one of the best students in the generation.
She started legal internship in a law office in Belgrade, where she gained experience in the fields of civil and criminal law. From August 2020, she joins Stojković Attorneys, where she will improve knowledge and gain experience in the fields of commercial, labor and civil law.
In addition to her interest in law, Mina distinguished herself by working in the United States in the fields of management and customer service, where she achieved outstanding results, and at the same time perfected her English.
She is a member of the Belgrade Bar Association.