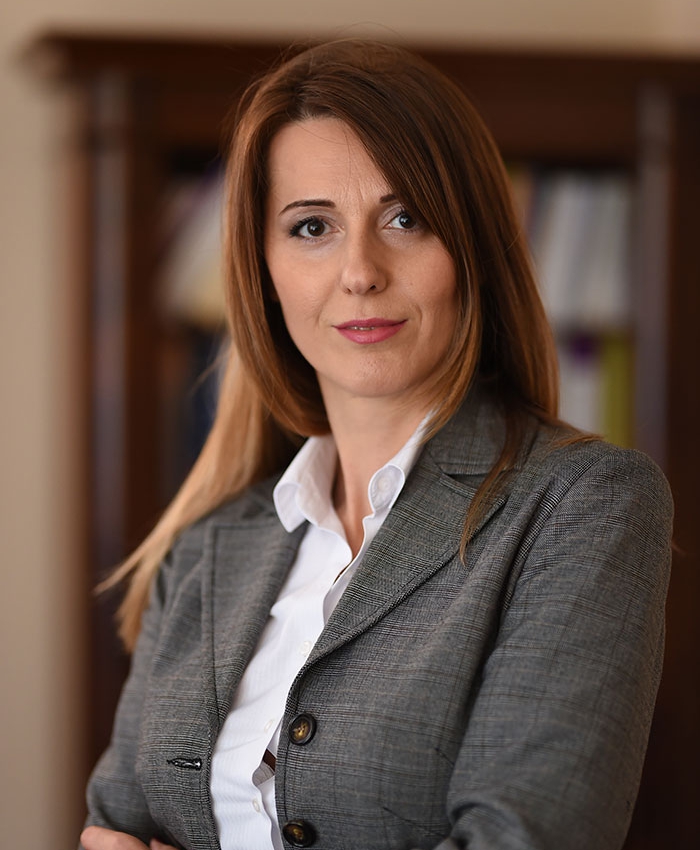 Dragana Domazet is an Attorney at Law at Stojković Attorneys.
Her practice focuses on Criminal Law, Property Law, Labour Law and Family Law.
Dragana has extensive experience in representing persons and legal entities in various procedures before the courts and other state bodies and organisations.
Prior to joining Stojković Attorneys, Dragana was an Associate, and later an Attorney at Law at the law office of Borivoje Borović, where she developed proficient knowledge of Criminal Law and was a part of the team that led among the largest and most important criminal proceedings at the time, before the Special Department for Organised Crime of the Higher Court in Belgrade and other courts. Since 2011 until she joined SA, she worked as an Attorney at Law.
She obtained a Law degree from the University of Belgrade, Faculty of Law (LL.B. 2008) and a certificate for defending juvenile perpetrators of crime and representing defendants – juvenile victims in criminal procedures.
Dragana is an independent attorney in cooperation with Stojković Attorneys which has been a member of the Belgrade Bar Association since 2008.