New Rules On Gender Data Registration in Serbia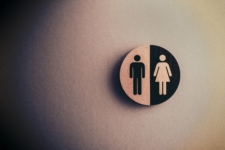 THE STATE RECORDS ON GENDER OF BUSINESS(WO)MEN  
As of 1 June 2022, data on the gender of owners, directors, and members of companies and entrepreneurs will be entered in the Register of Business Entities, as the subject of registration, in accordance with the latest amendments to the Companies Act ("Law"). This enables a precise insight into the number of companies owned by women, better statistics, and more efficient formulation of state support programs intended for entrepreneurs.
The mentioned amendment to the Law was created as a result of the initiative of the Center for Economic Support Programs of the Serbian Chamber of Commerce sent to the Ministry of Economy of the Republic of Serbia.
The initiative was adopted, which supplemented Article 9a of the Law, which introduced gender as mandatory data on a person who is registered in accordance with the Law.
According to the data of the Business Registers Agency ("BRA"), there are currently almost 33,000 companies operating in Serbia whose founders are women and almost a hundred thousand women entrepreneurs.
The goal of this initiative lies in the intention of the Serbian Chamber of Commerce to facilitate the monitoring of business operations, also monitoring statistics on the number of established or closed companies established by females, representation of the sector, and business activities.
This creates analyzes that will contribute, among other things, to defining the scope of this sector and, accordingly, defining support programs for businesswomen, raising the capacity of businesswomen, as well as promoting the female entrepreneurship sector.