New and Increased Admin Fees in Serbia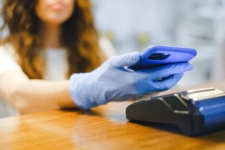 Amendments to the Law on Republic Administrative Fees
At the session held on 26 November 2020, the National Assembly of the Republic of Serbia also adopted the Law on Amendments to the Law on Republic Administrative Fees.
Tariffs for new fees are prescribed, including some of the following:
fee for documents issued or certified by notary public, as well as for executive decisions made within the procedure of registration in the real estate and water cadastre;
approval fee for exploration of geothermal resources;
fee for engineering geological-geotechnical research;
fee for issuing a license for a first aid lecturer/ examiner;
fee for issuing permits for mining waste management;
fee for access to real estate register data via the Internet – access to the database up to 20 times per month;
fee for taking the professional exam for a license to perform the activities of authorized persons in the field of prevention of money laundering and terrorist financing;
fee for giving consent for performing border customs control outside the customs area, by going to the field of an authorized official.
There has been an increase in the fee for approval fees for royalties related to copyright and related rights.
Tariffs have been reduced for fees on request for deleting from the register of public warehouses for agricultural products, fees for training of persons to perform private security activities during renewal of authorizations, fees for requests for issuing trademarks, registration of transfer of rights and licenses, as well as for patents, fees for giving opinions on the identification of goods, as well as fees for the identification and verification of geothermal resources.
These legal changes came about due to the recognition of some new activities of administrative bodies that should be taxed and therefore cover the costs associated with them, and in addition to reducing the large number of taxes, efforts are being made to reduce the burden on the economy.