Breaking Legal News From Serbia And The World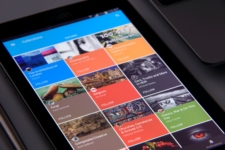 Serbia: Internet insults are going into a history
We are witnessing daily exchanges of insults on the Internet, and often threats and calls for lynchings. The Ombudsman Zoran Pašalić decided to stand in the way of this social phenomenon, proposing that the amendments to the Public Order and Peace Act envisage a violation of insults and threats on the Internet for which misdemeanor liability would be borne.
World: Child labor, abuse, or necessity?
Statistics show that about 160 million children (or every tenth child) around the planet are employed. Although the United Nations and the International Labor Organization are promoting a ban on child labor, many of its members are simply turning a blind eye to this social phenomenon. Whether this is poverty or abuse in order to achieve economic progress on the backs of children and whether there is a will to stop this phenomenon remains to be seen.
USA: Equal pay for work of equal value or maybe not?
Sterling Jewelers, one of the largest jewelry retailers in the United States, struck a $ 175 million settlement in a gender discrimination case where about 68,000 female employees complained that they received lower wages and fewer business opportunities than their male counterparts. The case attracted additional public attention when several female workers reported being sexually assaulted at work. The case is over and we will never know what else could have come to the surface.
Russia: Russia is also at war with Wikipedia
A Moscow court fined the Wikimedia Foundation, the owner of the free online encyclopedia, Wikipedia, $ 88,000 for refusing to remove articles about the war in Ukraine from its Russian-language page. The Wikimedia Foundation filed an appeal against the mentioned decision, arguing that its role is to present true information about the war to which Wikipedia readers are entitled. What the outcome of this case will be is as uncertain as the truth in so many other things in our lives.
USA: Online dating under the impact of Google
Match Group, the owner of the well-known online dating application – Tinder, has filed a lawsuit against Google, in order to prevent its applications from being removed from the Google Play store. They say Google is abusing its market position and violating antitrust laws. Whether the monopoly of one giant will prevent people from finding a partner with a few clicks on the phone or computer remains to be seen.
India: Court determined against monopoly
The Indian Court of Appeals rejected the appeal Amazon filed against the decision of the Indian Antimonopoly Agency, which suspended Amazon's investment contract with Future Group, worth 200 million dollars. The court found that Amazon was responsible for withholding and failing to provide the necessary information on the value and combination of the contract. The court further stated that Amazon is obliged to pay the fine in the amount of 26 million dollars, which was determined by the antimonopoly agency, within 45 days.