First Auction for Awarding Premiums in Serbia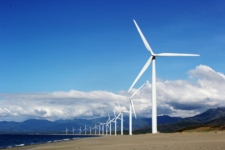 THE MAXIMUM PRICE OF THE WIND PREMIUM IN SERBIA HAS BEEN DECLARED
Based on the adopted methodologies and the Decree of the Government of the Republic of Serbia on the quota in the market premium system for wind power plants, the Council of the Energy Agency of the Republic of Serbia ("AERS") decided to determine the maximum purchase price for auctions for electricity from wind power plants.
This fulfills another condition for announcing the first auction for awarding premiums in Serbia.
The maximum purchase price for electricity produced in wind farms with an approved power of more than 3 MW is 5.57 euro cents per kilowatt-hour.
In accordance with the Law on the Use of Renewable Energy Sources, AERS prescribes the methodology for determining the maximum purchase price and based on that methodology publishes the maximum purchase prices for each type and subtype of power plant for which quotas are prescribed.