EMPLOYMENT OF FOREIGNERS IN SERBIA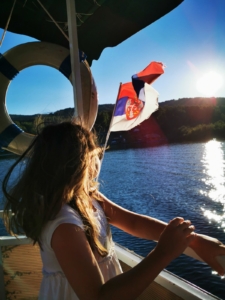 Foreigners who work online can apply for temporary residence and work permit in Serbia if in the past six months they have had a gross monthly salary of 3,500 euros and they do not have Serbian citizenship nor residence on the territory of Serbia.
Amendments to the Law on Employment of Foreigners ("Official Gazette of RS", No. 128/2014, 113/2017, 50/2018 and 31/2019) and the Law on Foreigners ("Official Gazette of RS", No. 24/2018 and 31 / 2019) will have a favorable impact on the Serbian economy, said the Minister of Labor, Employment, Veterans' Affairs and Social Affairs Zoran Djordjevic.
Djordjevic stated that during the coronavirus pandemic, it was established that there is a large number of people who work remotely, ie for companies that are not located in the country in which they live.
"The idea is for Serbia to be the first country in Europe that will introduce the possibility for those who work for foreign companies, and are not citizens of Serbia, to continue doing their job, and to live in Serbia. They would benefit from that, as well as our country.", said the Minister and added that Estonia is considering introducing a similar possibility.
According to him, it is necessary that all those who want to live in Serbia, and work for companies that are abroad, should prove that they have a gross salary of more than 3,500 euros, that they are employed in foreign companies, that they do not reside in Serbia and that they are not our citizens, but that they are foreigners, in order to obtain a residence and work permit for a year.
"That way, they will be able to work and spend money here in Serbia, which is less expensive compared to other countries." Our country is safe, racism does not exist, and we have a very good social life ", he stated, emphasizing that in that way they can earn income for our country by paying VAT. The Minister cited the example of Bali, Indonesia, where 50,000 foreigners work among four million islanders, of which the island has 65 million euros in revenue per month, or 780 million euros per year from VAT.
"I think we can be very similar to them," Djordjevic said, adding that the forecasts are that by 2035, approximately one billion people will work remotely. The Minister expressed his belief that by promoting our country and tourism, we can attract foreign citizens to work and live in our country, and thus contribute to the income of the Serbian economy. Serbia is very highly ranked on the scale of social life and security, and those are our advantages. The Ministry of Tourism is working a lot on the promotion of our country and people in the world already know about us, Djordjevic pointed out.
The realization of this idea should start as early as January 1 next year, and the main benefit will be higher VAT.