Court Cancels Permit For Mini Hydropower Plant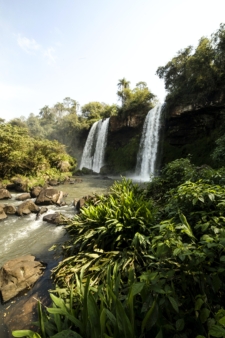 COURT IN BANJA LUKA ANULLED LICENSE FOR MINI HYDROPOWER PLANT
Based on the lawsuit of the Banja Luka Center for the Environment ("Center"), the District Court in Banja Luka annulled the environmental permit for the mini hydroelectric power plant Hotovlje ("MHPP") of 4.68 MW, in the municipality of Kalinovik on Vrhovinska river.
CASE BACKGROUND
At the end of 2020, the Center challenged the decision of the Ministry of Physical Planning, Construction and Ecology of the Republic of Srpska ("Ministry") which issues an environmental permit for MHPP "Hotovlje" on Vrhovinska river, with an installed capacity of 4.68 MW.
On 9 December 2021, the Center received a ruling from the District Court in Banja Luka, approving the plaintiff's lawsuit and annulling the mentioned environmental permit.
REASONS FOR RULING
The acting court found the reasons for its decision in the fact that the prosecutor, i.e. the Center, rightly challenged the environmental permit, considering that it was based on the decision of the Ministry, which was previously annulled in the court procedure.
Namely, the decision by which the investor is released from the obligation to conduct an environmental impact assessment and prepare an Environmental Impact Study, the Center, in cooperation with the Aarhus Center from Sarajevo, successfully challenged in court in early 2021, when the decision was annulled.
The ruling prevents the implementation of the MHPP Hotovlje project, which would allegedly cause irreversible damage to the Vrhovina River. Of great concern is the project of a five-kilometer-long pipeline with a diameter of one meter, which would lead to the danger of the river drying up completely.
The Vrhovinska river in the upper course of the Neretva is rich in trout and represents a natural treasure of the first category.
This ruling once again takes the side of environmental protection and the right of citizens to a healthy environment.