Budget of the Republic of Serbia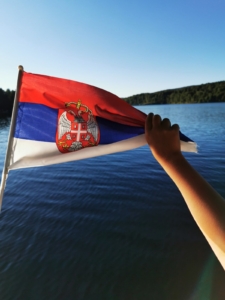 The Law on the Budget of the Republic of Serbia for 2021 has been adopted
On December 10th, 2020, the National Assembly of the Republic of Serbia adopted the Law on the Budget of the Republic of Serbia for 2021, hereinafter (the "Law") .
The law provides some of the following solutions:
predicts total revenues and budget revenues in the amount of 1,336.3 billion RSD, which is an increase of 45 billion RSD compared to the estimated amount of revenues for 2020
Expenditures and expenditures for 2021 in the amount of RSD 1,514.8 billion are projected;
from January 1st, 2021, pensions will be increased by 5.9%;
the minimum labor cost increases by 6.5%;
salaries of health workers are increased by 5%;
salaries of permanent employees in the public sector will increase by 3.5% from January 1st 2021, followed by an additional increase of 1.5% starting from April 1st, 2021;
army employees will receive an additional increase of 10% from April 1st, 2021;
increase of the non-taxable part of gross salaries from 16,300 to 18,300 RSD from January 1st, 2021.
These solutions seek to achieve financial stability in the coming year, as well as improve the living standards of the population, and at the same time mitigate the consequences of the crisis caused by the COVID- 19 pandemic that we are currently facing.