Breaking Legal News From Serbia And The World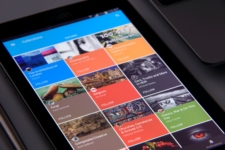 Serbia: The cadastre is back to business as usual 
After the hacker attack on the cadastre and shutdown of the entire system in the previous two weeks, citizens can finally breathe a sigh of relief. Users can once again submit documentation at the counters, as well as the services of making appointments and remarks online.
USA: How much does racial discrimination cost?
In the case Tesla's black ex-employee, Owen Diaz, is leading against this company, Acting Judge William Orrick reduced the $137 million award determined by the jury to "only" $15 million. Diaz refused this sum. What will be the ultimate price for racial discrimination, remains to be seen.
USA: It happens even to the best
Apple is facing accusations from AliveCor that it is illegally using three of its patents for the KardiaBand, which monitors the wearer's heart rate and detects irregularities via an ECG. The judge's ruling establishes the commission's vote, and Apple is threatened with a ban on the import of its products.
Russia: Gazprom's market value is falling
The crisis in Ukraine did not bypass the Russian energy giant either. At the annual meeting, the shareholders estimated that due to the circumstances, it would not be right to pay dividends at this time, so they voted against the payment of dividends for 2021. As a consequence of this decision, the price of Gazprom's shares fell by 25%.
USA: Never stronger Conservatives
Determined by its conservative majority, the US Supreme Court issued a decision that overturned the landmark 1973 Roe v. Wade ruling that recognized a woman's constitutional right to abortion and legalized the procedure nationwide. The justices found that the Roe v. Wade decision, which allowed abortions before a fetus is viable outside the womb, was wrongly decided on the basis of the US Constitution, which does not mention the right to an abortion.