Beware! Prevent hell when purchasing your new house…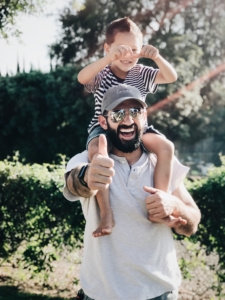 Beware! Apartment acquisition might become a road to hell instead of dream come true – this is how to avoid it
Purchase of an apartment, especially for younger people, represents one of the most significant moments and probably the crown of the work and progress so far. At the door of a new stage of life, the realization of long-cherished dreams seem closer than ever. And now, when you are finally here, it seems that just that, one simple signature, separates you from securing for yourself and your family all that you consider to be yours.
Is that right?
In the whirlwind of sunlit 3D views, slats, phases, modernly arranged residential complexes and special benefits – it is.
In a world full of objective legal and factual risks with real, painful and lasting consequences – it is not.
At this point, it is necessary to point out that law and regulations (and their application and interpretation) are not there to destroy your dreams or to put them before your dreams On the contrary, they exist to be a insurance for the realization of your dreams. Such insurance represents the last step that must be taken so that the realization of your dreams does not become a road to hell!
What needs to be done?
To begin with, it is necessary to keep in mind that the purchase of an apartment is a regulated process that, depending on the modality of the purchase, lasts a certain, shorter or longer period of time. This means that every legal or factual action taken during the process of purchasing an apartment produces a legal effect with its objective consequences (positive or negative). Consequently, if you have no knowledge (or only partial knowledge) about specific legal and factual risks and potential consequences of certain legal or factual actions you have already taken – it may be too late.
The goal of the process of purchasing an apartment is not just the beginning of life in a new apartment – but the acquisition of ownership rights to that apartment, by registering your right in the real estate cadastre. Only then, your apartment becomes truly yours.
In order to achieve this goal, it is necessary to undertake a certain sequence of steps and checks, in order to familiarize yourself with the purchase process, with your rights and especially with your obligations, as well as with the necessary and unavoidable risks, which in the pruchase process must be reduced to an acceptable level.
Checks that are necessary for the stated purpose concern:
Technical documentation and the seller's legal basis of acquisition;
The investor, i.e. the seller;
Determination of the exact moment of handover of the real estate in relation to the moment of fully payment of the purchase price;
Establishing a balanced legal framework and deadlines;
What should be avoided?
The fact that the process of purchasing an apartment until the moment of acquisition of property rights takes a certain shorter or longer time (and is not carried out by a simple exchange of goods), in itself brings the possibility of various risks, which are therefore inevitable.
However, risks can be managed and it is necessary that they be reduced to an acceptable level. In order to manage risks, they must be identified and quantified.
It is necessary to avoid taking on risks that you are not familiar with and which therefore remain immeasurable. These are the biggest risks that can turn your dreams into hell!
By taking such risks, it is possible that your life story will continue a series of newspaper headlines about those who were cheated and injured during the process of purchasing an apartment. Termination of contracts, loss of money or the apartment itself, and potential lengthy and uncertain court proceedings are objectively possible outcomes of such risks. Loss of peace of mind and time and devalued long-term work and efforts are irreversible.
The time for legal and factual checks as well as for risk mapping will not prolong the realization of your dreams, nor will it distance you from them. It is another, necessary step that needs to be taken in order to make your dreams come true instead of hell on earth. Be aware of that step and don't skip it.
For more info on this or any other legal, tax or business topic, please feel free to write to us at [email protected] at any time OR contact us via telephone number +381113281914 during working days from 08:30 to 16:30